SWING
Learn how to swing dance (aka lindy hop)!  It's the original partner dance of the big band era of the 1920's and 1930's and it has enjoyed a resurgence since the 1990's.  There are 10,000+ dancers in the DC / Baltimore area and places to dance almost every night of the week.  Join on Thursday nights with Byron Willis, in partnership with Gottaswing.
– LESSONS –
Lindy Hop into Fall
New 7-Week session October 31 – December 19
Beginner Swing Dance
Thursdays
Lesson : 7pm – 8pm
Practice to Music : 8-8:30pm
The next 7 week series begins Thursday evening October 31 and runs through December 19, 2019 (no class November 28),
near the Dupont Circle metro at the Studio of Quantum Pilates.
Cost : $110 per person for the 7 week session – must sign up for the whole series
No partner or experience required!
REGISTRATION at GOTTASWING.com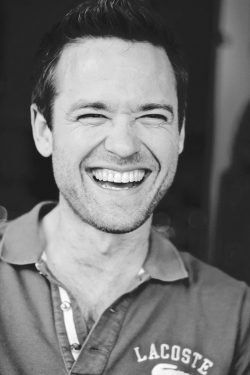 More about Byron Willis :
A seed was planted back in 2006 when Byron took local lindy hop (swing dancing) classes, but due to time demands from work was unable to continue.  In 2013, YouTube videos inspired Byron to return to the dance and ignited a passion in him for the dance that burns strong today.  Byron developed his ability as a dancer and a teacher through hundreds of classes and thousands of practice hours.  He began teaching group classes and private lessons locally in the Dupont Circle area in Nov 2015, and he now weekly instructs an enthusiastic and welcoming group of students, and travels throughout the Mid-Atlantic and Northeast to workshops, camps, and competitions.  Byron also gives back to the community by posting many lindy hop related videos on his YouTube channel (200,000 views!).  You can often find Byron on the dance floor at the social dance that he organizes on the 1st and 3rd Fridays of the month in Dupont called Lindy in the City (FB Group: Lindy in the City).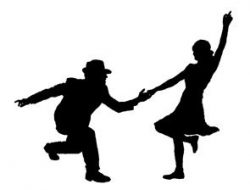 Intro to Swing Dance Class
With a lesson from 7-8pm and social dance and Q&A from 8-8:30pm.
Swing into the New Year at the Quantum Pilates Studio in Dupont Circle.
To reserve a spot, go to
GottaSwing.com/IntroToSwing
QIGONG
---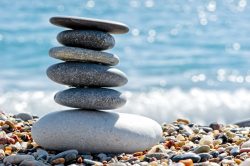 In these stressful times, we want to offer some peace and restoration for your body and mind: Introducing Qigong to Quantum Pilates.
Qigong represents an entire branch of Chinese Medicine that in part provides how to use movement, breath, sound, creative visualization and spiritual intent to support and promote progress toward health and wholeness. It lessens pain, removes blocks, and creates a new internal matrix from which to celebrate life.
Classes are  55 minutes long and will build on each other. The exercises that are learned in class provide you with enough skills to develop your home practice.
with Eve Soldinger, M.Ac., MMQ
Eve Soldinger, M.Ac., MMQ has been an acupuncturist since 1985. Her love for Chinese Medicine and all healing forms has taken her on learning adventures throughout Europe, Central and South America, and China. In 2006 she began to study Qigong and has never looked back. It is the most transformational practice that she has discovered. In 2012 she earned a Masters Degree in Medical Qigong from the International College of Medical Qigong. She teaches Qigong workshops throughout the US including many in Alaska. She takes her work to many settings including addiction and cancer treatment centers.