Physical Therapy
---
Physical Therapy in Washington DC
At Quantum Pilates, we continue our all-encompassing approach to health and fitness with our physical therapy program. Our skilled and thoughtful Quantum physical therapists provide patients with the unique experience of orthopedic rehabilitation and Pilates exercise. We offer 55-minute sessions of one-on-one manually-based physical therapy in the relaxing atmosphere of the Quantum Pilates Studio. Our physical therapists are experienced in providing holistic rehabilitation, injury prevention, as well as therapy to those suffering from chronic pain.
We use traditional methods such as therapeutic exercise, joint mobilization, traction, postural training, and neuromuscular re-education, as well as special techniques such as dry-needling. Our advanced Pilates-based physical therapy programs also use mat exercises, the Reformer, the Cadillac, the Spine Corrector and the Ladder Barrel to ensure that your road to recovery is paved with success.
In addition to studying traditional physical therapy our therapists have received extensive training in the Pilates method for stabilization and spinal articulation.
Pilates Based Rehabilitation:
Quantum Pilates Physical Therapists are committed to providing patient centered care for a variety of orthopedic conditions in a timely and efficient manner.
Our purpose is to help our patients sustain gains achieved in physical therapy and advance them beyond basic home exercises in order to eliminate pain, manage chronic conditions, and restore muscle balance.
Physical Therapy evaluations are performed to develop a customized plan of care that incorporates the patient's goals, individual needs of their body, and injury prevention.
Quantum Physical Therapists use Pilates as well as traditional methods such as therapeutic exercise, neuromuscular re-education, manual therapy, dry-needling and Kinesio taping to facilitate our patient's recovery and overall well-being.
Benefits of Pilates Based Rehab?
Faster and more effective recovery time
Faulty movement patterns identified and corrected by a licensed physical therapist
Gentle progression from non to full weight bearing activity
Proprioceptive feedback from spring-loaded equipment to enhance muscle neurology
Heightened body awareness to prevent re-injury
What We Treat:
Back Pain
Dance Medicine and Rehabilitation
Achillies Tendonosis
ACL Repairs
Acromioplasty
Acute Sports Sprains/Strains
Ankle Instability
Discectomy
Headaches
Hip Injuries
Knee Pain
Knee Scopes
Laminectomy
Low Back Pain
Lumbopelvic/Sacroiliac Instability
Patellofemoral Syndrome
Plantar Fascitis
Post-Op Orthopedic Cases
Post-Mastectomy Rehab
Pre- and Post-Natal Health
Radiculopathy
Rotator Cuff Repair
Rotator Cuff Tendonitis
Sciatica
Shoulder Impingement/frozen shoulder
Tennis Elbow
Quantum Physical Therapy Evaluations
Your initial physical therapy appointment involves a 55 minute one on one evaluation that includes a thorough history intake and physical examination.  During this initial assessment, the physical therapist will develop a customized plan of care that incorporates the patient's goals, their individual physical needs, as well as injury prevention.  Physical therapy evaluations can also be performed when special attention is required to ensure safe movement for advanced movers or when performing daily activities.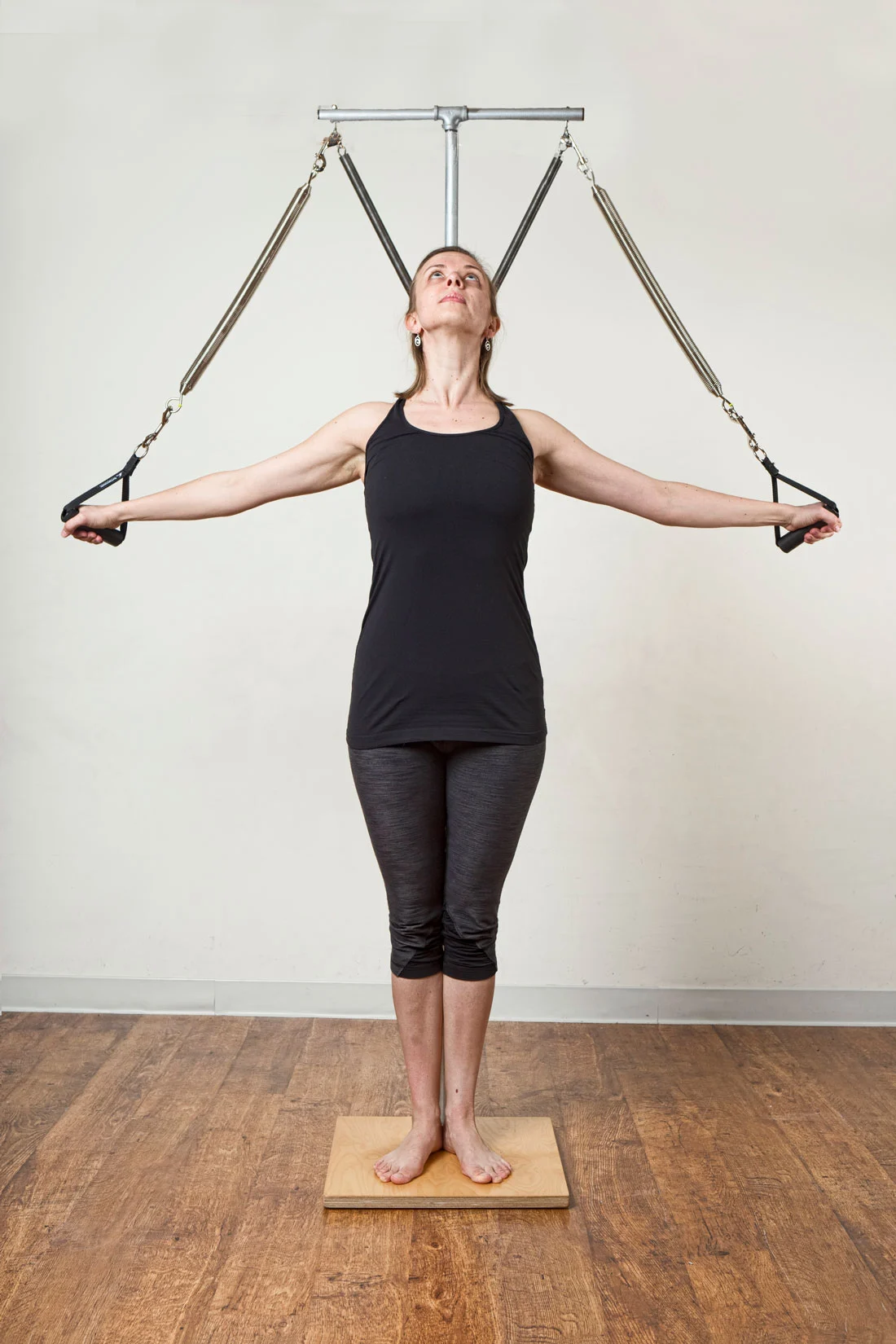 Payment on delivery of service
24 hour cancelation is required or full session will be charged
Quantum Pilates Physical Therapists will provide you with appropriate forms to submit to your insurance provider, for reimbursement, based on your out-of-network provider benefits.
Physical Therapy
---
Meet Our Physical Therapist
---
Elissa DiCarlo, PT, ATC,NSPT
Sustaining an athletic injury that required surgery as a teenager taught me a lot about the importance of a quality rehabilitation program. I was motivated to learn all that I could to contribute to my own recovery. In the process I was fortunate to discover a career that I am passionate about. My goal has always been to help people to help themselves. After 34 years, I am still excited to learn all that I can from and about each patient in order to tailor individualized treatment programs. I believe in creating strong relationships with the traditional medical community, holistic medicine practitioners, and wellness professionals for a truly integrative approach to rehabilitation. Understanding the importance of self-care in the healing process, I endeavor to help my patients develop more awareness of the mind-body connection to recover from injury and optimize their health. After graduating from the Philadelphia College of Pharmacy and Science with a B.S. in Health Science and Master of Physical Therapy degree, I served as an officer in the United States Army working in the U.S. and Germany. Throughout my years of practice and ongoing continuing education in physical therapy, athletic training, and Pilates, I developed a strong manual therapy approach and a variety of techniques to care for my patients. I have worked with a diverse patient population including those with orthopedic, neurological, and oncological conditions. Having a special interest in treatment of the spine, post operative breast cancer rehabilitation, and pre and postnatal orthopedic conditions, I've found incorporating Pilates based rehabilitation to be an effective tool in recovery. As a competitive rower, I enjoy working with rowers of all ages and abilities, but I particularly enjoy working with Masters rowers. After completing a fellowship in Sports Medicine, I became a NATA certified athletic trainer. I am a Certified Pilates Teacher through the Pilates Method Alliance and served as an adjunct faculty member at George Washington University in the School of Exercise Science.
Hours
Tuesday:
Wednesday:
Friday:
---